Trail List
---
Trail at Valley River Park
---
Freedom Trail
---
Tail of the Newt Motor Scooter / Bike Trail
---
Marble Springs Outdoor Education Trail
---
Hyatt Creek Road
---
Stewart Road Loop
---
Snowbird Crest Mountain Bike Run
---
Junaluska Road to Nantahala Shores
---
Heritage Park
Printable Trail Information
Trail Map
Optional Loop to top of the mountain and Hawkesdene House.Link
Adds approximately 8 miles.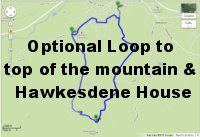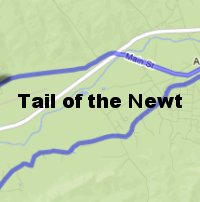 Slide-show of Trail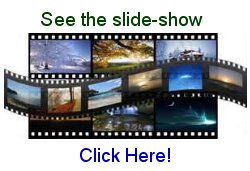 Trail Notes:
Start at Fire Station in Andrews (604 Locust Street Andrews, NC 28901 )
Take Pisgah Road and follow it. 5.3 Miles to Fairview Road. Turn Left on Fairview Road.1.07 Miles to intersection of 141 Turn Right. At 11 miles, cross HWY 74. Options: Take Airport Rd back toward town. or Take Hyatt Creek Road Trail
You may also decide to start this ride from the Visitors Center. Add .06 Miles.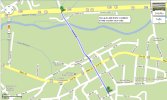 Trail Information
The Tail of the Newt is a Motor Scooter/Bike trail that uses rural paved roads that surround Andrews. It winds through the upper portion the area known as Pisgah, with beautiful views of the surrounding mountains and small pastures and farms.

There are two loops in the eastern section; the primary beginning on Locust Street or Bristol Ave in mid town Andrews, climbing to the high point at the turn-off to Hawksdene House. The other route follows Aquone Road to Junaluska Road where the route takes an immediate turn onto Pisgah Rd and after miles intersects with Bristol Avenue.

The first portion of both these routes is easy peddling until the steep grade just before the summit.

If you choose to follow US business 19 and Bike Route #2, and not take Hyatt Creek Loop, a nice nature park is .6 miles on your right at the Marble School. Marble Springs Nature Park