Printable Treks
Check out the print ready trail sheets. Prepared to give you directions to the start, step by step directions with landmarks along the way. We've even provided a few pictures of what you'll see when you take the trek. Just look for this Icon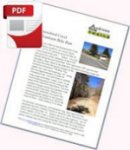 on any of the trail information pages or see a complete listing of printable files here.
Slide-Shows of trails
We snapped a bunch of great pictures on one of the most beautiful days in the late fall of 2012 for this website. We've compiled many of these shots into some slide shows to give you some idea of the beautiful scenery you'll experience when you come here. As beautiful as the photography is, there's no replacing getting out and seeing this for yourself. When you see this icon, click on it to see the slide show.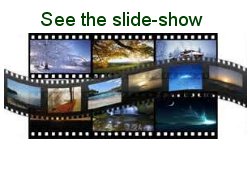 Maps & Directions
We're still working on creating better maps of the area. We have created some here which give you a good indication of the total path of these trails, rides and treks. See this page on this website for the latest map information. This page will be updated as we develop better information.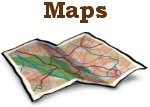 Videos
The next best thing to your trail ride here is a video. If you post your videos to You Tube, send us a link and we'll include them here for other to enjoy. We have create a few videos to get it started. Look for the You Tube logo throughout the site.

Like us on facebook