About AVI
Promoting the beautiful natural scenic rides, hikes, pathways and routes perfect for outdoor recreation. We strive to help both locals and visitors find safe and fun routes to ride bicycles, scooters and mountain bikes in the area in and around Andrews NC.

Andrews Trails is a project of Andrews Valley Initiate, AVI a 501 (c) 3 not for profit organization.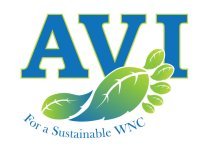 Andrews Valley Initiative
PO Box 868
Andrews, NC 28901
(828) 644-3471





AVI was founded in 2003 as citizens realized that initiatives that focused on revitalization and well being of the community, dating back to the 1070's had not been implemented.

AVI was formed as a not-for-profit corporation, whose goal was to breathe new life into these original initiatives. Since then, a dedicated group of volunteers have worked together to bring many enhancements to Andrews.



Our goals were to help the people of the community to clearly understand the situation and determine what to do about it; to guide our local rural community into the emerging global marketplace, explore its opportunities, but retain its character and heritage.